Easy Homemade Wheat Bread
I love the taste of wheat bread. Okay maybe not all wheat breads, but I love the taste of a perfect wheat bread. You know one that is moist, has a touch of honey, yet great wheat flavor. I have found my favorites at the grocery store, but love a nice slice of fresh made homemade wheat bread. It is so wonderful when it is still warm with melted butter or nutella on top. Sorry, I've gotten into a ramble about how I love wheat bread, and forgot to tell you I've found the perfect easy homemade wheat bread. My mom has been working hard to perfect this recipe trying different variations until she came up with this perfect easy homemade whole wheat bread.


The best part is it is really easy to make. When I think of bread making I think of hard work, but not with this recipe. The hardest part of this recipe is the waiting for it to raise and bake. Oh, and cool. Goodness, talk about patience. Throw caution to the wind and have a slice while it is still warm. Enjoy it while relaxing with your feet up for a nice mini escape. You deserve it.
Have you tried to make wheat bread before? How was it?
Try out this simple and delicious recipe, even the kids will love it.
Easy Homemade Whole Wheat Bread
Ingredients
1/4 cup honey
2 tablespoons yeast
2 cups warm water
6 cups whole wheat flour
1 heaping cup instant mashed potato flakes, prepared
1/2 cup powdered milk
1/2 cup oil
2 1/2 tablespoons salt
2 tablespoons lemon juice
oats
Directions
Mix honey, yeast and warm water in a medium bowl. Allow to sit for 10 minutes to let yeast bubble up.
In the same bowl add 6 flour, mashed potatoes, powdered milk, oil, salt, lemon juice. Beat for 10 minutes.
Raise in bowl for 45 minutes, covered.
Shape into two loaves.
Spray pans with non-stick cooking spray or grease with butter and sprinkle oatmeal in bottom of pans.
Put loaves in pans and let raise another 45 minutes in pan.
Bake for 35 minutes at 350 Degrees Fahrenheit.
Cool for 5 minutes in a pan and then remove to cooling rack.
If you liked this recipe, then you will love this one:
Hey, I'm Emily. I am a wife to an amazing, crazy, and fun husband who keeps me on my toes. I love to craft, celebrate, cook, thrift, read, shop, and decorate. I enjoy working on projects and finding ways to share them. I hope you enjoy my simple ideas and are inspired to create along with me. When I'm not blogging, I'm normally reading a good book or out shopping.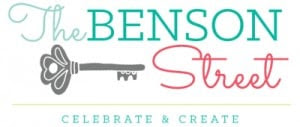 Facebook | Twitter | Instagram | Pinterest
This post was originally shared as a guest post on Skip to My Lou.